Road Broomer specially designed for construction industry, this machine is required for cleaning roads and in an efficient manner, and can also be utilized for preparing surface for paving. It is tractor towable and used for cleaning the pavement subbase before laying hotmix asphalt or concrete mix.Broomer machine is pressed steel consisting of broom shaft, two heavy duty wheels, hydraulic motors, and adjustment screws.
Hydraulic motor gets power from the hydraulic pump of tractor. The motor in turn rotates the broomer shaft. The broomer sweeps away the dust towards the left hand side of the machines.Pressure on the broom brushes can be applied with the adjustment screws as per the slope of the surface. Replaceable Nylon Bristle Broom Brushes ensures proper road cleaning of the surface.It consist high quality polypropylene brushes that are driven by hydraulic motor having variable speed control.
These machines are basically designed for practicing fast and efficient road cleaning. Basically, it is equipped with nylonbristies that help in offering efficient and durable cleaning of road.We are leading manufacture, export and supplier road equipment such as Road Marking Machine, Thermoplastic Road marking Machine Road, Road Broomer machine,  Road Sweeping Machine, Hydraulic road broomer machine, Hydraulic Road Sweeping machine .Hence, most of road contractors opt for this due to its easy operation.
Hydraulic road broomer machine is very easy to use it site for removal of the road dust easily on metaling, Wet Mixed Macadam surface and asphalted road surface. This is zero maintenance machines for faster work.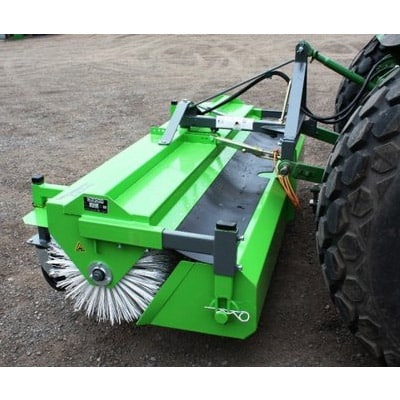 Consistent performance
Extraordinary Strength
Sturdy and flawless design
It consist high quality polypropylene brushes that are driven by hydraulic motor having variable speed control
These machines are variable speed control feature aids in efficiently cleaning dust collected on the road surfaces
Longevity
Robust Design
Break free operation
Negligible maintenance
Excellent visibility for the operator due the anti dust grads.
broomer machine is easy to attach, user- friendly interface makes it simpler to work with