We manufacturer, supplier and exporter of road marking equipments, road line marking, line making machine, thermoplastic road marking machine, semi automatic marking machine offering by Vinayak construction equipments, Ahmedabad, Gujarat, India. Road Marking Equipment is also known as road marking machine or pavement marking equipment. Road marking equipment is a machine/equipment which is used to make road marking on paved surfaces. It provides guidance for the driver and pedestrians in order to safe and secures commute. Uniformity in road marking needs good and efficient equipment so that it doesn't create any confusion about the sign of the mark or marking.
Road marking is also important because it navigate the driver for safely driving and may be helpful for navigating the autonomous road vehicles in the nearby further.There are many times of road marking equipment which are used for marking different type of signs and lines such as traffic lanes that inform motorists and pedestrian where to stop and also help the pedestrian to cross the road.
Road marking equipment can be used for marking different type of signs. The choice of the coating depends on varying factors, such as type of road, purpose of marking area.
On the basis of equipment type, Road Marking Equipment can be segmented into:
Hand liners/Hand pushed type
Self-propelled marking machine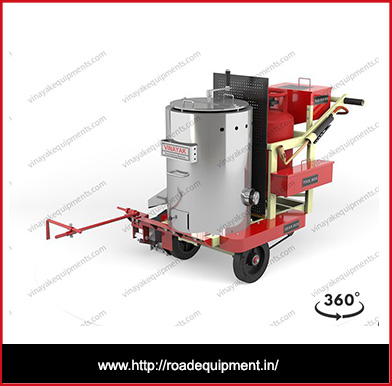 Center line
Edge line
Exposed Decks
Zebra crossing
Kerb stones
Airport runway marking
Asphalt and concrete roads
Car park structure
Intermediate Decks
Park way marking
Highway Road marking
Warehouse floor marking
Asphalt and concrete roads
Features Of Road Marking Equipment
It is high tensile strength
Easy to apply by roller or spray
Non-toxic and environment friendly
It is used to ability to mark perfectly
Marking equipment is easy to operate
Impermeable to wide driven rain & thus waterproof
Choose from automatic or manual ignition method
Road equipment machines with multiple heating methods
Provides seamless waterproofing unlike sheet type membranes.
Marking machines are Durable, and attractive machines that serve every marking purpose