Road Construction Equipment
We are leading manufacturer, supplier and exporter of Road Construction Equipments that are important for the growth of infrastructure on a national level. The best road ways are constructed not only to make the transportation easier but also to get the advantage of the economy in a substantial way.
Incepted years ago in this domain, we are considered to be leading Road Construction Equipment Manufacturer Ahmedabad, Gujarat. Vinayak Construction Equipments is a family owned and operated business. Continuing in a philosophy that has spanned two generations, we treat all of the customers an integral part of the family. We at Vinayak not only sell equipments, we provide solutions. We just don't make clients, we create relationship. Our commitment of offering a whole range of efficient road construction equipment has got only stronger in the decade of industry presence since our establishment.
We safeguard our excellent quality of Road Construction Equipment with zero-tolerance to inaccuracy. Our products are not only adhering to the precise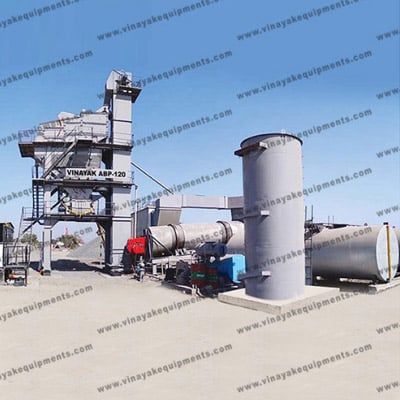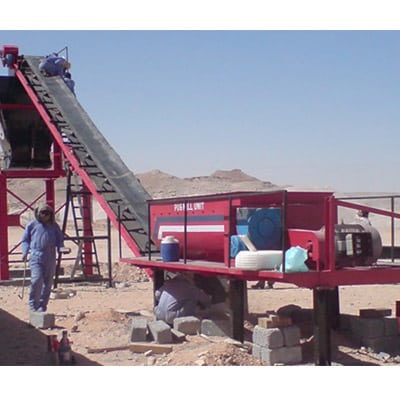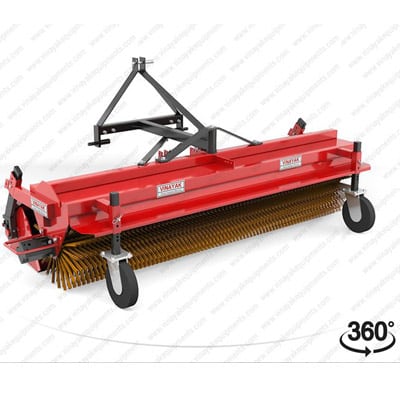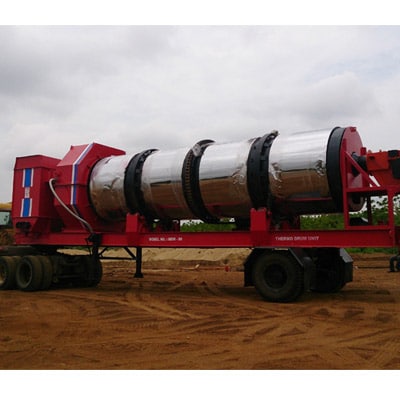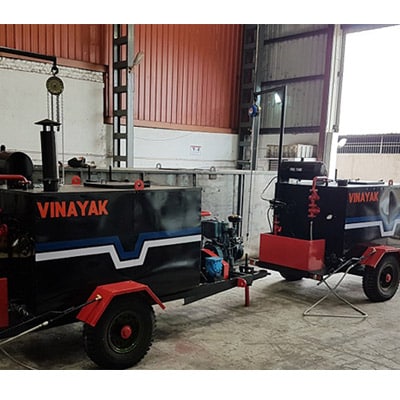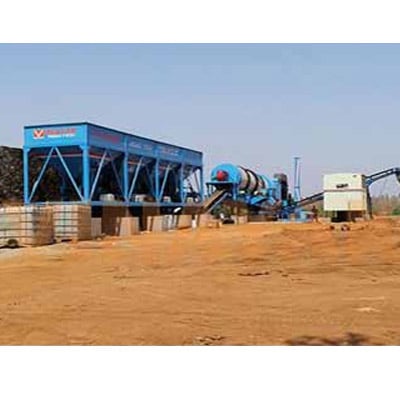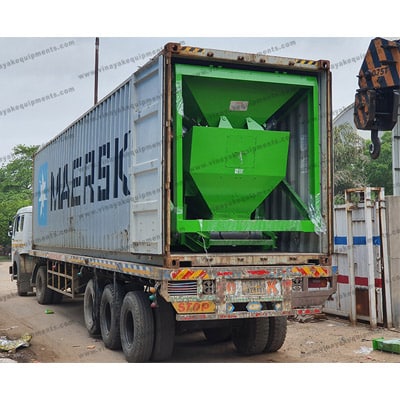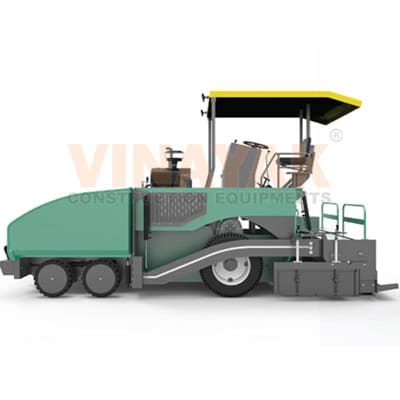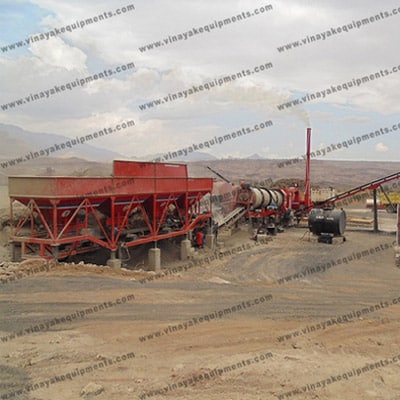 Road Construction Equipment And Their

Uses
The equipment which is used to mix the regular cumulative into the asphalt mixture under the specific temperature, this equipment is known as Asphalt Mixing Plant. These offered Asphalt Mixing Plant is widely used to produce asphalt, modified asphalt mixture, colored asphalt mixture and meets the requirements of highway construction, classified highway construction, urban road construction, parking lots, airport construction and port construction etc.
Having years of experience in this same field, we are affianced in redesigning the products and modifying their performance, so we are confident that our manufactured Asphalt Mixing Plant for sale can satisfy the customers greatly. We are developed with a team of experienced professionals who makes sure that the offered asphalt mixing plants are manufactured with care and precision. Many customers have benefitted by using our trademarked machines and completed their projects on time.
We are considered to be prominent manufacturer and supplier of Asphalt Mixing Plant which are manufactured with innovation and creation.
We, Vinayak Road Construction Equipments are one of the leading manufacturers / suppliers of major road construction equipments in India. Our manufactured brands named Asphalt Batch Mix Plants are well designed for contractors. We are engaged in offering standard plant to road contractors and we are open for inputs / customizations to make the plant go with the prerequisite of our customers. Our main motto is to provide the equipments which are affordable yet low on running costs, low in maintenance.
These offered Asphalt Batch Mix Plants are very simple to operate and designed for rapid assembling and start up.
Our main aim is to help the customers to decrease cost to compete for tenders with high competition for road projects. We consider that our customers should get high quality hot mix asphalt without compromising on the production. Vinayak's Asphalt Batch Mix Plants are especially designed to suit India's standard comprehensive conditions, input dust levels, average moisture content, government's environmental pollution control standards, fuel availability and asphalt hot-mix production variables for every road project around the country.
We are reckoned manufacturer, of optimum grade of Asphalt Drum Mix Plant manufactured by our company is technologically unusual and is accessible at moderately low cost. The system has high functionality and endow with operators with a vastly proficient machine allowing for efficient and totally satisfying road construction. Asphalt mix plant is designed keeping the end user in mind. The quality of the machine is appropriate for long life and even in coarse applications. These offered Asphalt Drum Mix Plant is user friendly control panel and easy for maintenance which makes this perfect choice of many contractors.
We believe in keeping our customers happy by providing them the product they demand at a very competitive price.We are engaged in offering the asphalt drum mix plant which is one of the best qualities and can be availed by our customer's at the most affordable price. We are supplying automatic drum mix plant which is manufactured according to the specifications of M.O.R.T.H and is designed for the global markets. Our esteem customers can avail the asphalt drum mix plant at quite affordable prices so that anyone can avail it easily. We have also become one of the renowned asphalt mixing plant manufacturer in Ahmedabad.
Backed by a team of highly skilled and experienced professionals, we are engaged in offering Hot Mix Asphalt Plant. This product is known for faultless performance and longer working life. With the support of experienced professionals Vinayak Road Construction is engaged in offering Hot Mix Asphalt Plant as per the clients demand. We are recognized to afford customers with details and help them decrease their overall cost of the equipment. We are satisfied, if the machine is able to meet the demand of the customer and satisfy their long term requirement.
The offered mixing unit is one of the most important components used for mixing the asphalt. We are regularly updating our machines to make sure the customer delight. We are engaged in doing all this keeping in mind the maintenance factor and running cost in mind. The plant is ready with a control panel that is very easy for operation of all the parameters of the machine and to view important data with few clicks. Customers desire the same because of the premium end product that it produces. This mixing unit promises non-stop performance. There are two shafts on which arms and tips are fitted. Both the shafts are fitted with the individual gearboxes. This ensures the best performance in tough conditions.
We offer our clients with a flawless range of Mobile Asphalt Plant which is hugely demanded by the road contractor, as it is often need to shift it from one road construction site to another construction site. Mobility of the Asphalt plant is very flexible and allows the road contractors to easily and quickly move the hot mix plant from one site to another. The offered Mobile Asphalt Plant is low cost and high performance giving and this is widely used by the contractor and construction company. In output capacities ranging from 25 TPH to 150 TPH our portable asphalt mixing plants are manufactured in various standard models and are also tailor made as per customer's specific requirement.
Our manufactured Mobile Asphalt Plant has been deliberated and developed by using the advance international technology and use them for the construction of roads on small or medium scale. These plant is essentially designed and developed for easy assembling and disassembling for convenient moving from one place to another very often. The Mobile Asphalt Plant manufactured by our company is technologically unusual and is accessible at moderately low cost. The system has high functionality and provides operators with a highly proficient machine allowing for efficient and totally satisfying road construction.
With the huge industrial experience, we have established ourselves as the prominent manufacturer, supplier and exporter of sophisticated Wet Mix Plant. These offered plants manufacture higher production at low cost with secure control. These offered Wet Mix Plants are widely used for producing homogeneous mixture of aggregates, sand, cement and water. Further the offered plants are well-known for its robust construction, longer functional life and less power consumption. We are affianced offering the plants in diverse specifications and capacities as demanded by them. We are manufacturing the Wet Mix Plant incorporating advanced technology and techniques in order to suit the exact requirements of customers.
In order to guarantee the quality of wet mix plant, our team of professionals examines this on assorted parameters. Our offered wet mix plant is accessible in diverse provision, in order to meet frequent necessities of customers. Along with that, this wet mix plant is highly recognized for ideal design and sturdiness, among our customers. Vinayak wet mix plants are manufactured with best of the components and accessories. With the exclusive design features of the plant makes it most competent in terms of operational costs, and make sure close control of the quality of output. Available in fixed or changeable speed drives, the plant is well equipped with adaptable gates at its bins. Besides, the surge hopper arrangement allows discharge into trucks without shutdown & spillage.
We are one the leading manufacturer and supplier of Concrete Batching Plants. These Batching Plants are manufactured with very high quality products. The offered Concrete Batching Plants are widely used for manufacturing of high-quality concrete in a variety of construction applications like buildings, roads, bridges, airports and many others. Vinayak Equipments offered a huge assortment of Ready Mix Concrete Batching Plants along with Concrete Mixers. We are engaged in offering different components and options for concrete industry that increase the performance, and add flexibility to improve accountability and operational characteristics.
Our manufactured Concrete Batching Plant is robust, compact, most versatile and efficiently used for achieving desired homogeneous mix of designed concrete. These offered plants are accessible with heavy duty Turbo Pan Mixer Planetary Mixer and Twin Shaft Mixer. Buy quality batching plant from Indian manufacturer of civil construction machinery. We provide consistent and heavy duty components to make sure long life and high mixing homogeneity. We have assorted layouts for Concrete Batching Plants like compact, standard horizontal, tower type and mobile.
We are manufacturer of Mini bitumen sprayer with automatic burner. These offered Mini Bitumen Sprayer is designed with advanced features and functionalities, these sprayers are running high in demand in the market. These products are high on demand among our valuable customers for their strong design, easy operations, advanced performance and sturdiness. In agreement with the set industry parameters, the offered range of products are accurately fabricated utilizing quality examined components and modern technology. We are manufacturing the sprayer using the highest grade basic material and advance technology. These mini bitumen sprayers come with burner, engine, and bitumen pump.
These offered mini bitumen sprayer is hugely demanded in road construction industry for applying consistent, stable and prescribed quantity of hot bitumen on specified area. With the support of the experienced professionals these sprayers are manufactured using top grade components and modern technology in line with set international quality standards. In addition to this, provided sprayer is strictly checked in the supervision of quality controllers, in order to ensure its trouble free operation. We offer this bitumen sprayer in abundant stipulations and can be modified as per the requirements of the customers.
Vinayak Construction Equipments are one of the leading manufacturers of Asphalt Paver Finisher in the construction industry. The offered Asphalt Paver Finisher provided us is efficiently manufactured using the superior quality components and high-end technology under the strict vigilance of our deft professionals with the set international standards. Besides from this, we are offering this Asphalt Paver Finisher in different technical specifications for our customers to choose from. It offers Reliable functionality, Long service life along with Special design of chassis.
Based in Ahmedabad, Gujarat, India, our company is involved in the business of manufacturing, supplying and exporting Asphalt Paver Finisher. It is hugely used in the construction industry for paving asphalt material on roads, parking lots, bridges, highway and different other locations. These Asphalt Paver Finisher machine is made using the best quality material and is painted with powder coated paint to avoid corrosion. It helps to consistently lay asphalt over roads. Asphalt Paver Finisher is also accessible in dissimilar specifications to meet clients' assorted demand. Our strength lies into our on-field experience and understanding the customer's requirement and blend them with our knowledge for optimal and consistent output.
Our developed team of experienced proficient is working to give its valued customers with the best and most advanced technology. Vinayak Construction Equipments are widely recognized as one of the eminent Road Sweeper Machine manufacturers in Ahmedabad, Gujarat and we are committed to offer high-functioning and flawless machines and equipments to its customers. These offered road sweepers are of no exclusion. These sweepers are used for cleaning pavements, roads and other such hard surfaces, and besides these vehicles are equipped with different parts and features to their job efficiently.
These Industrial and road sweeper machines are truck-mounted, utilize the best in technology to present the desirable vacuum road cleaning enabled to function. They use the best road cleaning filtering functionality in its models which work on exclusion of every dust ranging from fine dust particles to huge plastic bags to do their projected road sweeping and cleaning function. Our expanded team always focused on adopting an innovative approach to create great machines for cleaning purposes. As, we all know that the Indian roads and pavements are considerably rougher and harder to clean.