We offer our clients with a flawless range of Mobile Asphalt Plant which is hugely demanded by the road contractor, as it is often need to shift it from one road construction site to another construction site. Mobility of the Asphalt plant is very flexible and allows the road contractors to easily and quickly move the hot mix plant from one site to another. The offered Mobile Asphalt Plant is low cost and high performance giving and this is widely used by the contractor and construction company. In output capacities ranging from 25 TPH to 150 TPH our portable asphalt mixing plants are manufactured in various standard models and are also tailor made as per customer's specific requirement.
Our manufactured Mobile Asphalt Plant has been deliberated and developed by using the advance international technology and use them for the construction of roads on small or medium scale.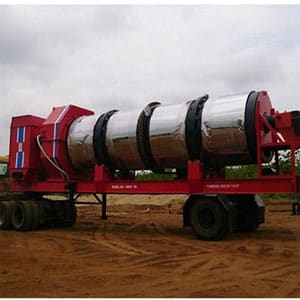 These plant is essentially designed and developed for easy assembling and disassembling for convenient moving from one place to another very often. The Mobile Asphalt Plant manufactured by our company is technologically unusual and is accessible at moderately low cost. The system has high functionality and provides operators with a highly proficient machine allowing for efficient and totally satisfying road construction.