Vinayak Construction equipment manufacturer of best road equipment in Ahmedabad, India. road equipment involves the use of the machine such as road marking machine, road sweeping machine, Asphalt Drum mixing plants, thermoplastic road marking machine, road broomer machine, hydraulic road sweeper, hydraulic broomer
Our road equipment machines features like minimal maintenance, high performance, longer service life, high tensile strength and abrasion resistance. We offer high quality equipments and Road construction equipments. Road Equipment machine various advantages timely completion of projects, the maintenance costs of the automated machine low, Enhances brand value, perform multiple tasks.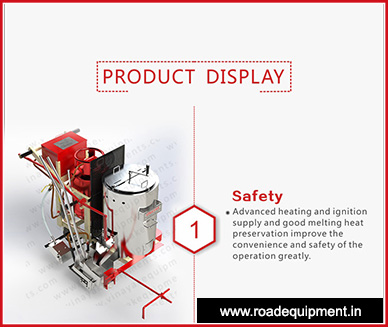 Construction equipments is used new roads, highways, fly overs, re-carpeting of roads or minor road repairs all come under the common header of road construction. Based on the nature of road construction various machines are used in different combinations to get the work done.