The best Wet Mix Plant Manufacturer and Supplier in India.
With the huge industrial experience, we have established ourselves as the prominent manufacturer, supplier and exporter of sophisticated Wet Mix Plant. These offered plants manufacture higher production at low cost with secure control. These offered Wet Mix Plants are widely used for producing homogeneous mixture of aggregates, sand, cement and water. Further the offered plants are well-known for its robust construction, longer functional life and less power consumption. We are affianced offering the plants in diverse specifications and capacities as demanded by them. We are manufacturing the Wet Mix Plant incorporating advanced technology and techniques in order to suit the exact requirements of customers.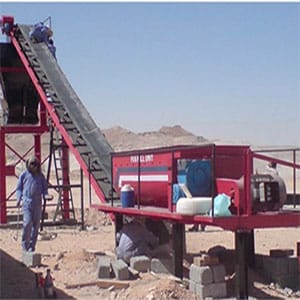 In order to guarantee the quality of the wet mix plant, our team of professionals examines this on assorted parameters. Our offered wet mix plant is accessible in diverse provisions, in order to meet the frequent necessities of customers. Along with that, this wet mix plant is highly recognized for ideal design and sturdiness, among our customers. Vinayak wet mix plants are manufactured with the best components and accessories. The exclusive design features of the plant make it most competent in terms of operational costs and make sure close control of the quality of output. Available in fixed or changeable speed drives, the plant is well equipped with adaptable gates at its bins. Besides, the surge hopper arrangement allows discharge into trucks without shutdown & spillage.
 The wet mix plant conveys precisely mixed cold mix, emulsion treated mixes etc.
Advantages
It is very easy to operate.
The production Rate is high.
It is efficient and can be easily maintained.
The most recent and worldwide procedures are embedded into the hardware parts.